A Creative Oasis
Escape from the hustle and bustle of everyday life and immerse yourself in the breathtaking natural beauty of Hunter Moon Homestead, a 23-acre paradise nestled in Palouse. Our rustic luxury accommodations offer a cozy retreat from the chaos of modern living, with stunning sky views and rolling hills that surround you. Whether you're seeking a short stay, a micro wedding, or an all-inclusive creative art and writing retreat, we provide an unforgettable experience that will soothe your soul and ignite your creativity.
Our artist retreats and healing workshops are designed to nourish your inner artist, guiding you through a journey of self-reflection and producing original artwork under the expert guidance of our instructors. Choose from our range of pond view cabins, furnished canvas glamping tents, or pitch your own tent on a raised wooden platform and experience a moment of tranquility in the heart of nature.
At Hunter Moon Homestead, we offer a pause in the quiet of nature to rejuvenate and restore your mind, body, and spirit.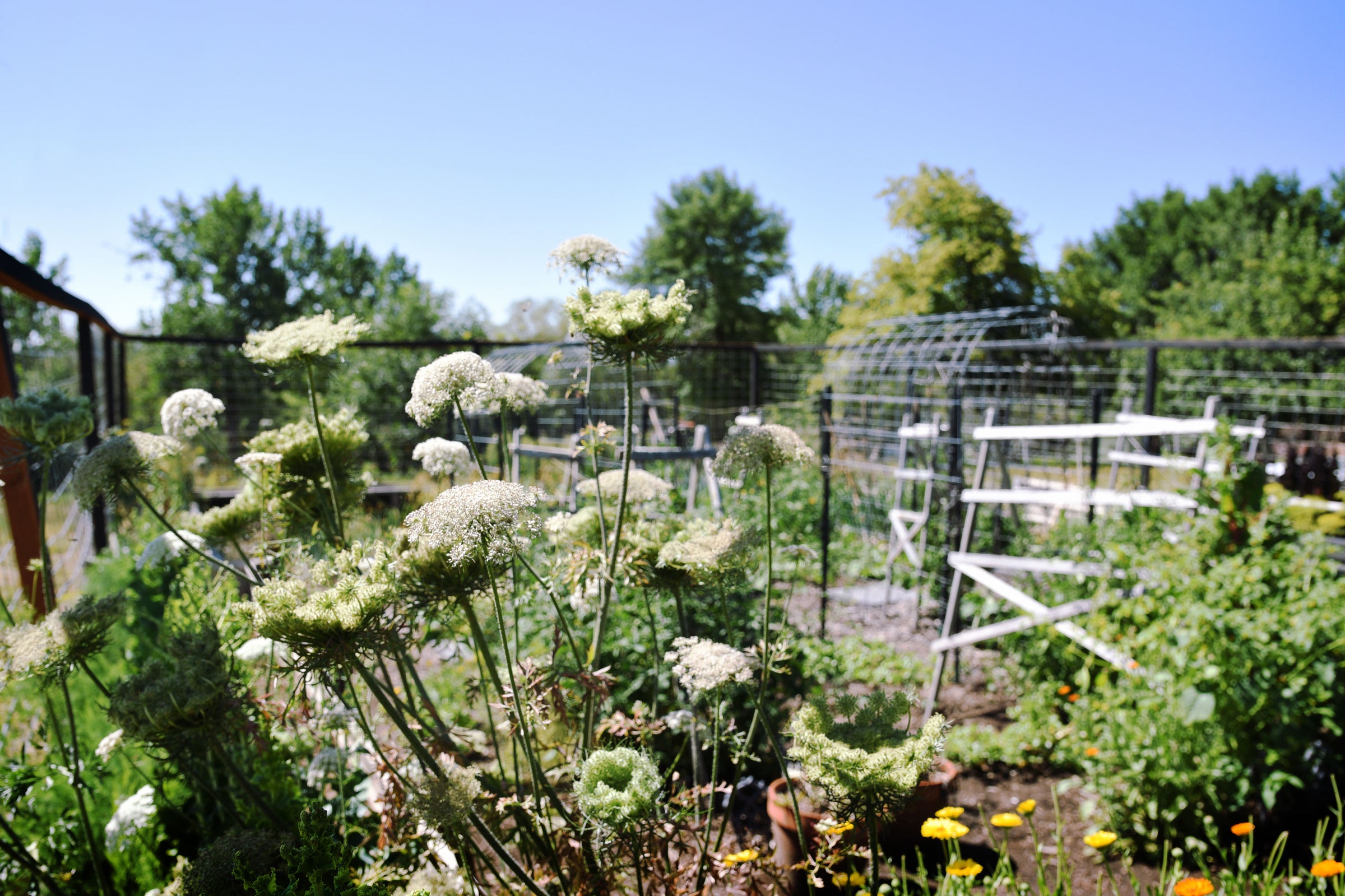 "From the beginning of our early relationship, we both dreamed of living in a rural setting on an old homestead..."
The Restoration
One of my favorite places in the world is a tiny old gold mining town at the edge of the Sawtooth Wilderness Area in central Idaho. My Grandfather was a gold miner there and we would take our annual 4th of July pilgrimage through the high mountain roads that were rough and rocky - mountain on one side and deep river canyon on the other.
We would camp on the river and be lulled to sleep by the rushing of water over stone. I could feel the history of the place, and sense its ghosts. Maybe this is the place that informed my love of old things and the preservation of them.
From the beginning of our early relationship, we both dreamed of living in a rural setting on an old homestead. It took us only 40 years to see our dream realized. In 2018 we moved from Seattle to North Idaho and purchased a 23 acre homestead established in 1902. This was the place of our dreams, neglected though it was.
The farm house here was built in 1903, and very little in it had changed over the years. We had no insulation, and an ancient roof that was home for thousands of wasp nests. The upstairs, that had been uninhabited for many years, had been taken over by mice and bugs. But, this old house has great old bones, being built entirely of wood. When we are finished every room will be restored and made more comfortable.
We have given an equal amount of, if not more, attention to the 23 acres, and its restoration. Being able to feed ourselves from what we are able to produce here, is a goal we aspire to. Toward that goal we have installed a large vegetable and herb garden, along with the addition of raspberry and strawberry beds. The greenhouse renovation, allows us to grow cold tolerant greens that we consume in the winter and spring growing seasons. The green house also allows us to start seeds early in the spring. Being able to produce healthy plants from seed early, helps later in the summer and fall, in our short growing season zone. We continue to plant more trees and have begun fruit tree rehabilitation, and flower beds around the house and studio. We will turn our attention to the 5 acre pond in the coming years. The pond is one of the largest in our area and is refuge to thousands of birds, both native and migrating. Two areas totaling five acres that have been cultivated by local farmers, we plan to revert back to native prairie grass and trees.
We've spent the last year turning a very old grain barn into an art studio and residence. This little gem is where we host our creative retreats, and where I find the quiet and sanctuary to paint and create.
The Artists
Kate Poole is a visual artist and painter, interior designer and stylist. Kate has the heart of a beauty chaser and a beauty maker. Kate loves to mix rustic antique pieces with layers of patina, and modern materials, and blend them together seamlessly. Her paintings range from portraits often embellished with nature to large scale canvases of floral images or landscapes. Kate began her professional design career working alongside her husband as a design/build team. Over the years they have created hundreds of beautifully designed and crafted residences and commercial spaces. They have broadened their talents into their own retail ventures, and the curation of boutique, and art retreat accommodations.
Rick Poole is Kate's hard working, fun loving cohort and companion of over 40 years. Rick has spent that time honing his craft as a carpenter and construction manager. With an eye to detail and a quest for perfection, he is fulfilled by a beautiful design that is thoughtfully executed. He has often said that perfection is the goal – rarely achieved, but the goal nevertheless. New enterprises and challenges are exciting and only help to keep him energized and invested.
The Garden
Our garden is enclosed in a tall, deer and moose proof fence. In the center of the short end of the garden we added an old wrought iron gate. Around the perimeter are raised beds that we built using the metal remnants removed from the old roof on the house. In retrospect I needed to have lined the insides with fine mesh to deter the mice and voles that insist on making their homes in my garden, with the bonus of free easy meals.
On the south side of the garden, in a raised bed, I am growing asparagus. Eventually this bed will totally fill out with this perennial spring plant. The soft feathery green texture of asparagus reminds me of a delicate fern. I treat my vegetable garden as I would any ornamental garden and I consider colors and textures when I plant seeds. I take advantage of growing many plants vertically to add visual interest, and to save space. The bright yellow and orange calendula flowers seed themselves, as do the dill, and the many types of lettuces that I let mature and produce seed.
This garden went from hard compacted clay soil in February to a bountiful harvest of multiple vegetables by July through first frost in September. The first year I laid down a few layers of cardboard and on top of the paper I mulched with 6 inches of chipped plant materials. Purchasing a hefty mulching machine has been a key element in our lush gardens, both edible and ornamental.
The mulch layers keep soil temperatures cooler and moister, in our very dry and hot summer months, and it also assists as a valuable weed suppressant. I do not deep till any of the soil here, but rather use a broad fork to loosen the soil and work in compost. Working the dirt with tenderness, protects soil ecosystems.
Each year I accumulate and save seed from the plants growing here. When you consider the amount of nourishment and plant production from a single seed, it would seem that seed would be even more valuable than money. Trading seed with friends and neighbors is a bartering system that is beyond gratifying.
Be A Collector
Download a FREE copy of our printable Hunter Moon Homestead seed packet, and save your seeds this season.