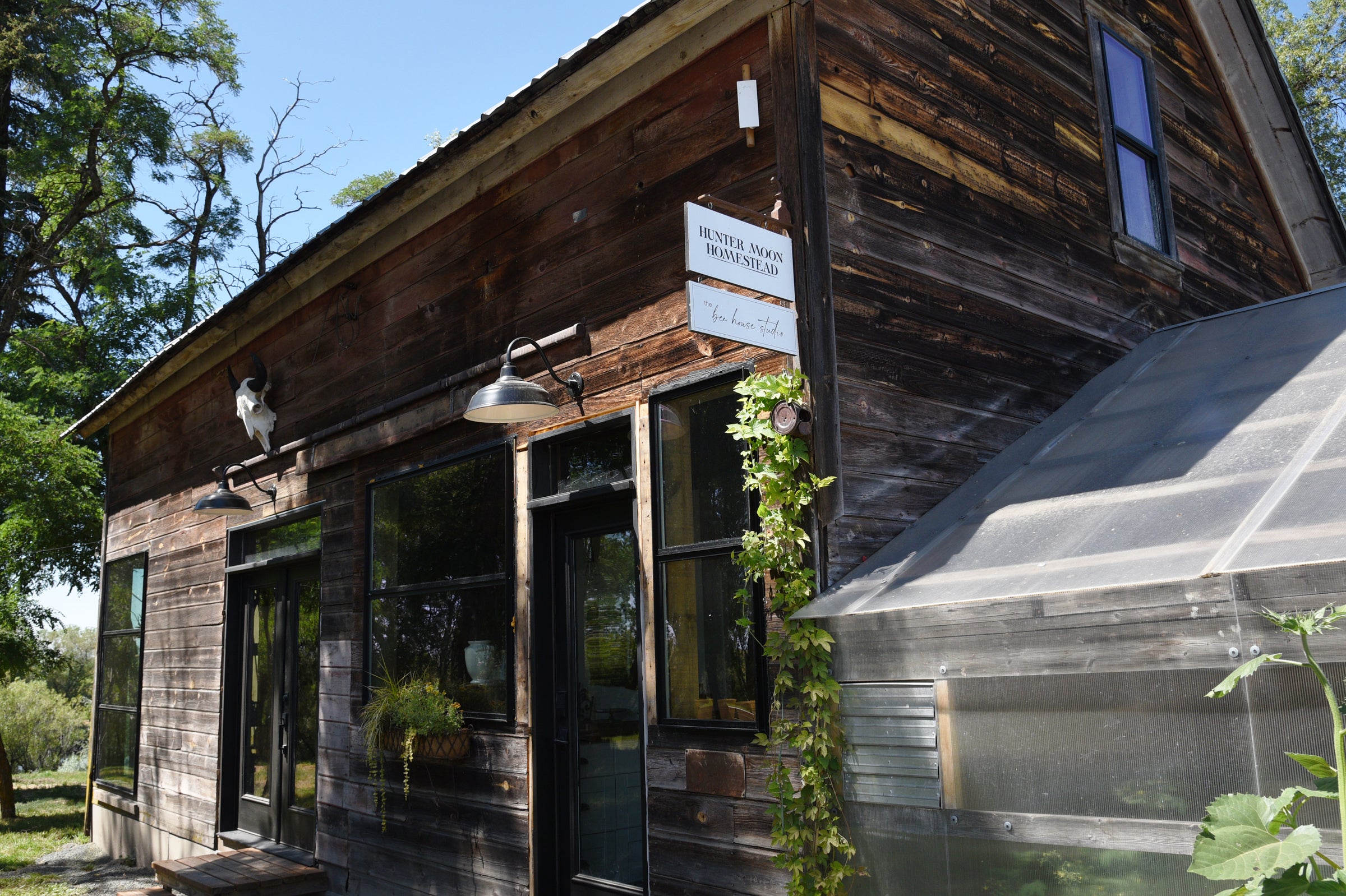 Early Beginnings
Sometime in the early 1900's a grain barn was built to store grain for dairy cows and egg laying chickens. It was a roughly made wooden structure with a loft space up a ladder stair for storing horse equipment and other farm implements. The floor level was divided into 6 stalls. Many years later the cedar shake roof was replaced with a metal roof. As was common in those days, the structure rests on tree stumps and boulders. Much later a greenhouse structure was built on to the east side of the barn. We found it filled with locust trees, and brambles so thick it was almost impossible to get inside.
The "Bee" House
Over the years bees had moved into the walls on the upper level and the beautiful wax combs occupied much of the south east corner of the walls.
Then We Came Along
The structure that was sinking 9 inches into the soil on the south east corner was raised up and new support beams were set in place. The stalls were removed to make one open space and steel I beams now span the length of the main room. Large windows now look out on to the meadow and the pond, and offer natural light into the studio. The green house was rebuilt, and covered with polycarbonate material and we are able to eat cold hearty crops grown through the winter months.
A Place To Create
We named the revitalized grain barn, The Bee House Studio. The bees were gently removed from the walls and rehomed to a neighboring farm. We host retreats here in the warm seasons, and I use the studio on the off season to paint, and write, and rest.